- A Pinay mother touched netizens as she shows the true meaning of a mother's love
- Nanay Juliet Lorenzo has a daughter who has been paralytic since she was three years old
- Nanay Juliet, despite her old age, still carries her adult daughter on her back
An inspiring Pinay just proved that a mother's love will never fade even when old age approaches.
Nanay Juliet Lorenzo has a daughter who has been paralytic since she was three years old. Until now that Nanay Juliet is of old age and her daughter is already an adult, she willingly carries her on her back every time she goes downtown fearing that something bad might happen to her daughter when left alone.
Facebook user Gilbred Cargason Alsagon Jr. witnessed Nanay Juliet's incomparable love for her daughter and shared it on social media.
Gilbred wrote:
"Mother's Love
Taken yesterday at DBP Roxas Branch..
What mothers can do for their children.. The daughter was [paralytic] since she was three years old. They were living together on their own and nanay Juliet had to carry her daughter everytime she have to go downtown fearing that her daughter will be [molested] if left alone.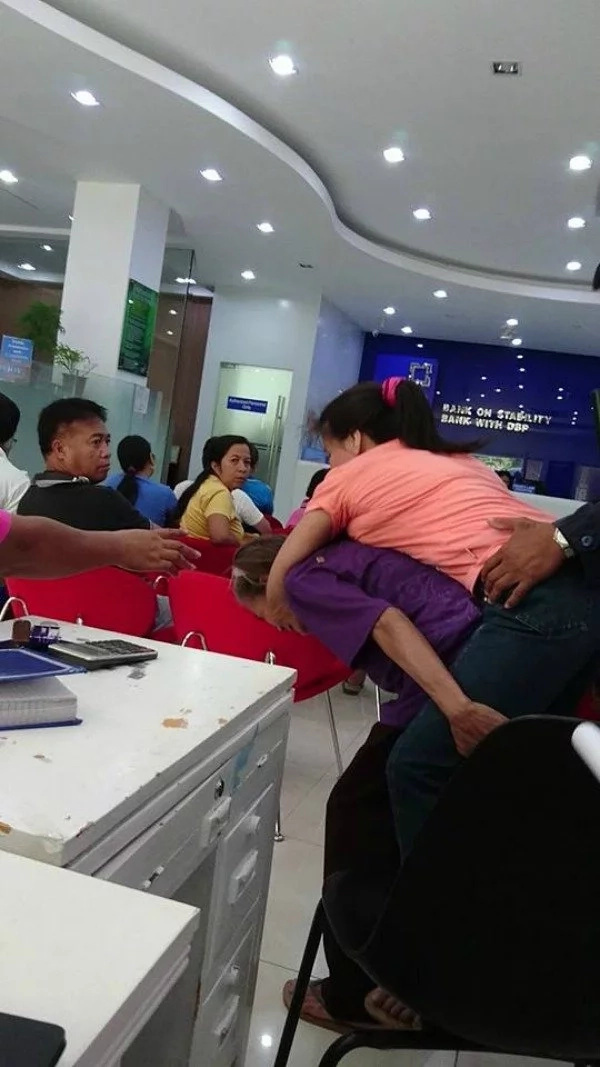 1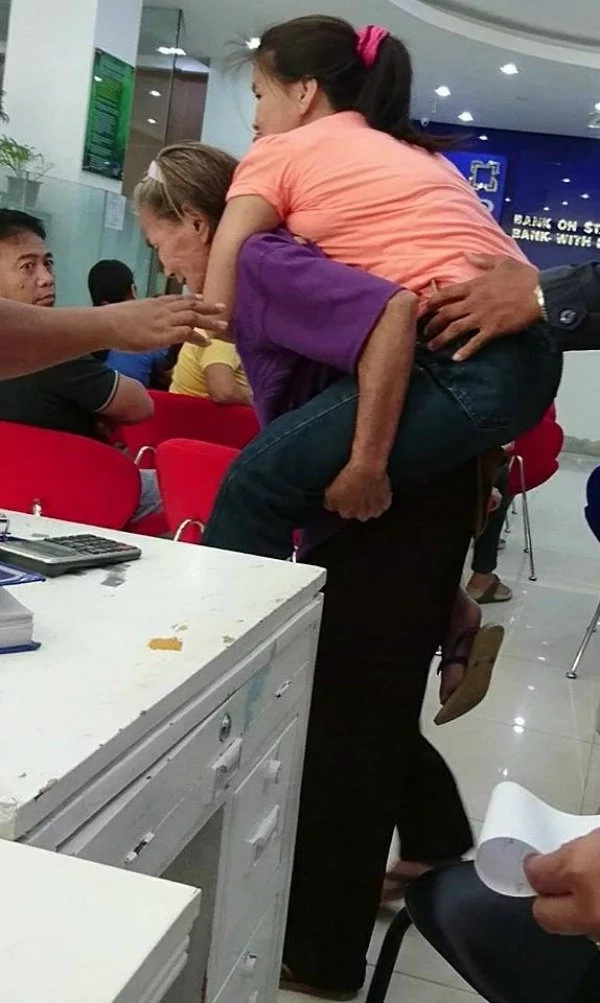 2
I can't help them, I cannot even help my own mother...If you are able and interested, you can send help through the officials of Brgy Bolo, Roxas City.
A friend of mine has already committed for a wheel chair via the City Health Office of Roxas City..."
The post already gained thousands of reactions and shares from netizens who were also touched by Nanay Juliet's story.
[source]